Welcome
Back on the road with Leslie Dowdall in February to promote the new song You are my sister, a few more gigs with Duetta and plans for lots of solo gigs in the coming year.
Stocktons Wing celebrate 40 years on the road in 2017
Back to the music after a spending recent years cooking and teaching in the kitchens at Ballymaloe Cookery School with Darina and Rachel Allen, ran a very successful restaurant with long time friend and comedian Pat Shortt at his bar Castlemartyr, east Cork and spent recent times running the kitchen at Artisan Parlour, Ringsend Dublin.
-----------------------------------------------------
Mike's early music work began in Ennis, Co. Clare with Tumbleweed, a duo with acclaimed Irish vocalist and Grammy nominee Maura O Connell who now works out of Nashville US. He then spent 15 years with the world renowned Irish music group Stockton's Wing, writing songs, recording several albums and performing across the globe. He was writer , producer and guitarist with Ronnie Drew for ten years from 1997 to 2007 and music director, performer and producer with the acclaimed show "An Evening with Ronnie Drew and Eleanor Shanley".
He has two solo Cd's, Someone Like you and What You Know.
First solo gig in years at Roscommon December 15th.

He currently performs with Leslie Dowdall, Duetta and Stocktons Wing and in recent times with Brendan Begley, Eleanor Shanley, Folk The Recession, Sean Kelleher, Roy Buckley, Maura O Connell ,Kieran Hanrahan and Tommy Hayes.
He was Music director and guitarist for the very successful show The Legends Of Irish Folk which featured Finbar Furey, Liam Clancy, Paddy Reilly, Johnny Mcavoy, Jim McCann and Ronnie Drew.
Beautiful Affair written by Mike for Stocktons Wing Voted top 75 all time great Irish Songs by RTE radio. Voted no.7 Best Irish Song poll for the last 25 years @ Today FM radio.
He was chairman of the board of The Irish Music Rights Organisation for six years and spent 12 years overall on the board protecting the copyrights of Irish songwriters and composers.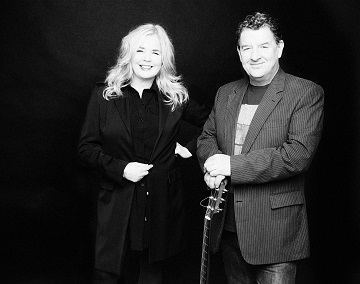 2017
---------------------------------------------------
On Ray Darcy TV show March 11th for Irelands tradest families with John Spillane and Zoe Conway
Next gigs with Leslie , Stocktons Wing and Roy Buckley from April.All will be posted here
Ballina Arts June 15th.
-----------------------------------------------------
new single
Leslie Dowdall Mike Hanrahan
YOU ARE MY SISTER
the beautiful song from Antony and the Johnsons. At all radio stations so email for a spin.
Just click on the links below and go directly to the individual pages for info on gigs and things.Some pages are undergoing a few alterations.~
Stocktons wing on late late show april 2016
Brendan Begley Dublin Burning.
Click on tour info
Free Download mp3fileFIREFIGHTER
Free Download Cradled in your arms