March 2016 Will be developing this page as soon as I get some time.
Hang in there, Mike
-------------------------------------------------------------------------
Ronnie and Eleanor
RONNIE DREW & ELEANOR SHANLEY
EL AMOR DE MI VIDA (The Love Of My Life)

Ronnie Drew is an Irish legend. His voice and face make him one of the most recognisable Irishmen at home and abroad. He will always be connected in the public mind with The Dubliners of whom he was a founding member in 1962 and with whom he sang and played guitar for over thirty years.
Eleanor Shanley, from Keshcarrigan in Co. Leitrim, first came to national prominence as vocalist with De Dannan with whom she recorded two albums – "A Jacket of Batteries" and "Half Set in Harlem." Since then she has released four solo albums recording with a wide range of musicians including Tommy Fleming, Eddi Reader, Christie Hennessy, Sharon Shannon, Charlie McGettigan, Dolores Keane, Alec Finn, Frankie Gavin, and of course Ronnie Drew. She is proud to be the only woman ever to sing on a Dubliners album when she contributed to "Thirty Years a Greying."
In 2001 Ronnie and Eleanor released a successful live album, "A Couple More Years" and toured widely together to critical acclaim. Since that collaboration they have been on the on the lookout for songs that suit their particular vocal talents. The result, El Amor De Mi Vida, is released on the Daisy Label on 7 April with the title track, a song by Warren Zevon, showing off Ronnie's fluent Spanish which dates back to his pre Dubliner days when he taught English in Spain. El Amor De Mi Vida is a collection of songs perfectly suited to the combination of Drew's gutsy, raw-edged vocals and Shanley's subtler delicate voice. The album, produced by Mike Hanrahan of Stockton's Wing fame, gives us unforgettable versions of The Good old Days (Eels) with sax by Keith Donald, Hang Down Your Head (Tom Waits), The Ballad of Henry Lee (Nick Cave) featuring Sharon Shannon, and Farewell (Dylan) with haunting fiddle playing by Winnie Horan. Eleanor Shanley also contributes a haunting solo version of When God Made Me (Neil Young) and the traditional Sé Fáth mo Bhuartha, while Ronnie Drew performs a memorable version of Beautiful World (Brady) with Paul Brady on piano.
Eleanor has recently returned from a successful twenty date tour of Holland. For the last few years she has worked on a voluntary basis with Self Help Development, a charity which works with rural communities in Africa and in 2003 she led a fundraising trek to Uganda.
Since The Dubliners 40 year celebration tour in 2002 Ronnie has worked in theatre regularly performing An Evening with Ronnie Drew in Europe and the US with Mike Hanrahan. Last year he headlined the St Patrick's Day Festival in London, and the Rory Gallagher 10th anniversary festival in Donegal.
Ronnie Drew and Eleanor Shanley begin a nationwide tour to promote El Amor De Mi Vida in May.
El Amor De Mi Vida is released on The Daisy Label on 7 April 2006
TRACKLIST:
1. EL AMOR DE MI VIDA
2. THE VERDANT BRAES OF SCREEN
3. THE BALLAD OF HENRY LEE
4. WHEN GOD MADE ME
5. HANG DOWN YOUR HEAD
6. FAREWELL
7. THE GOOD OLD DAYS
8. SÉ FÁTH MO BHUARTHA
9. BEAUTIFUL WORLD
10. WE HAD IT ALL
11. A COUPLE MORE YEARS #

FOR FURTHER INFORMATION AND TO ARRANGE INTERVIEWS WITH RONNIE DREW AND ELEANOR SHANLEY PLEASE CONTACT: Catherine Greenhalgh, Press Stop PR: t: 086 2204088/01 6351728 e: catgaz@eircom.net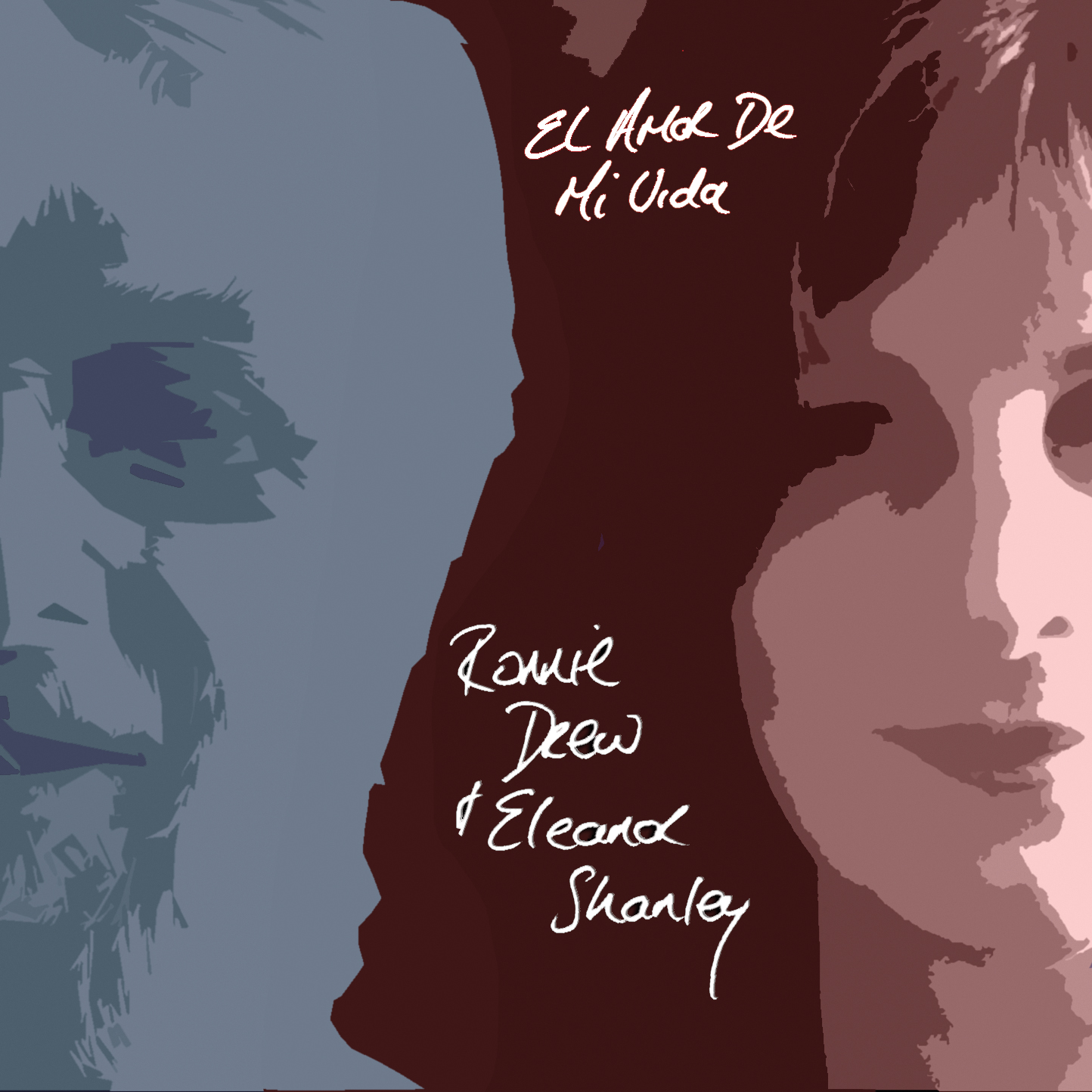 | | |
| --- | --- |
| Copyright © Mike Hanrahan 2016 | Design by |